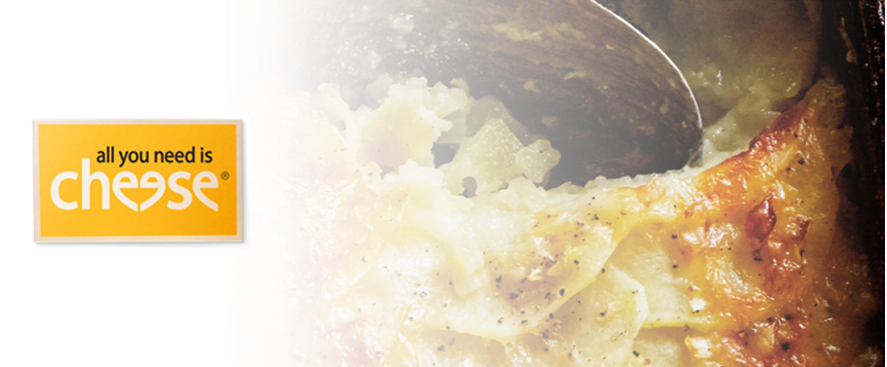 6 cups Yukon Gold potatoes, peeled and thinly sliced
1/2 cup onion, finely chopped
2 cups Swiss cheese, grated
Salt and freshly ground pepper
1 1/4 cups chicken broth
2 tbsp all-purpose flour
1. Preheat oven to 350°F.
2. In a 9˝ square baking dish, layer half the potato slices, half the onion and half the cheese; sprinkle lightly with salt and pepper. Repeat layers.
4. In a bowl, gradually stir chicken broth into flour until smooth.
5. Pour over potatoes and cheese.
6. Bake in the oven for 1 hour or until potatoes are tender and cheese is golden brown.
7. Let stand 5 minutes before serving.
Nutritional information is available from Dairy Goodness.