The Holland Marsh Growers' Association celebrated Local Food Week in various places throughout the area and in different ways. While many of the crops grown in the Marsh are just beginning to grow, this week is a reminder that many of them are still available from last year, along with products from all other Ontario agriculture sectors.
Flag Raising in Bradford West Gwillimbury
The Town of Bradford raised a Foodland Ontario flag on May 28 for Local Food Week.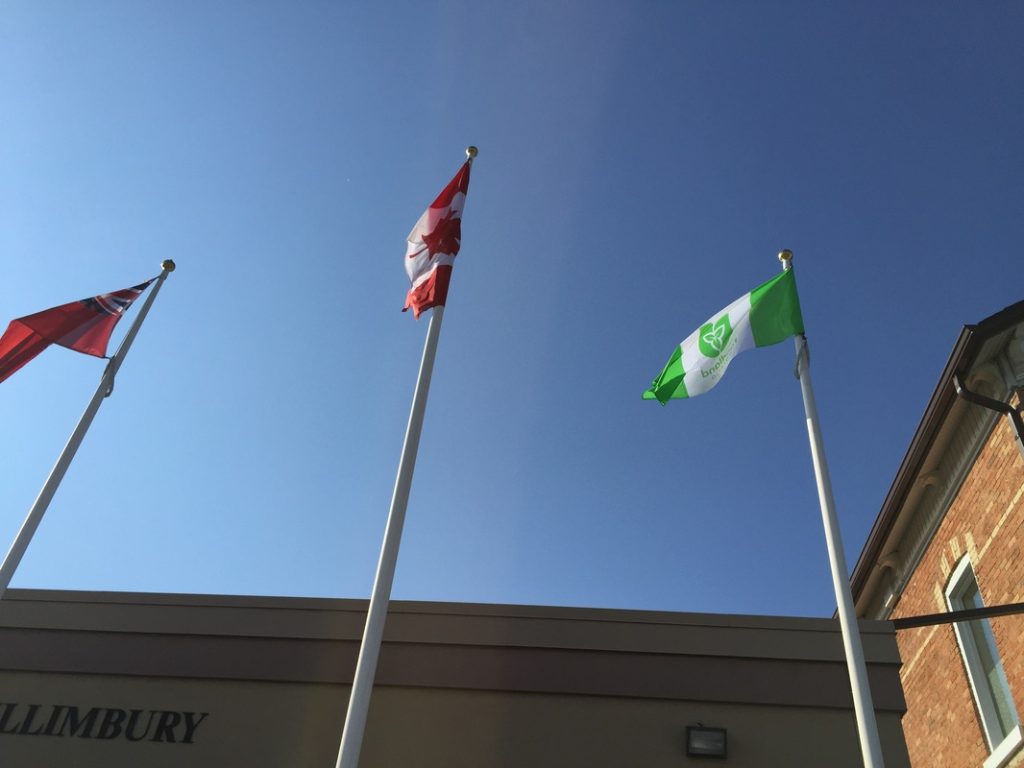 Breakfast Television
On June 1st representatives from HMGA participated in a Live Eye on Breakfast Television.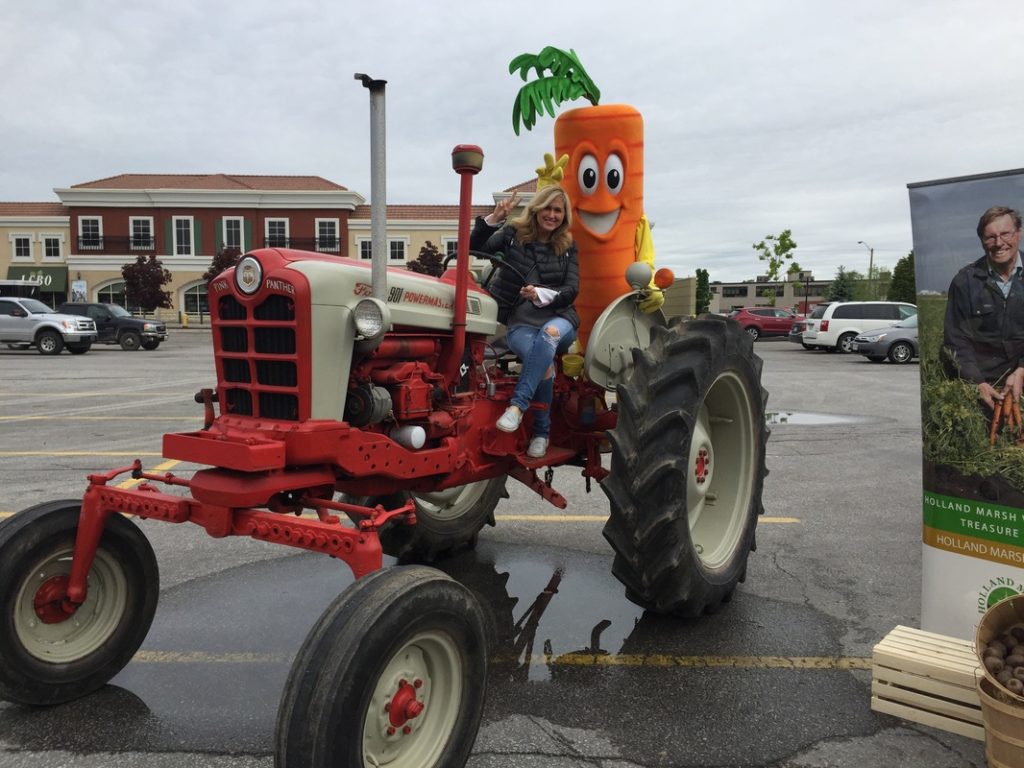 Farmers' Market at Queen's Park
Holland Marsh Growers' Association was part of the Farmers' Market at Queen's Park on June 4th. Free onions, Marsh Mucker's Slaw samples, and HMGA bags were handed out to those who came out.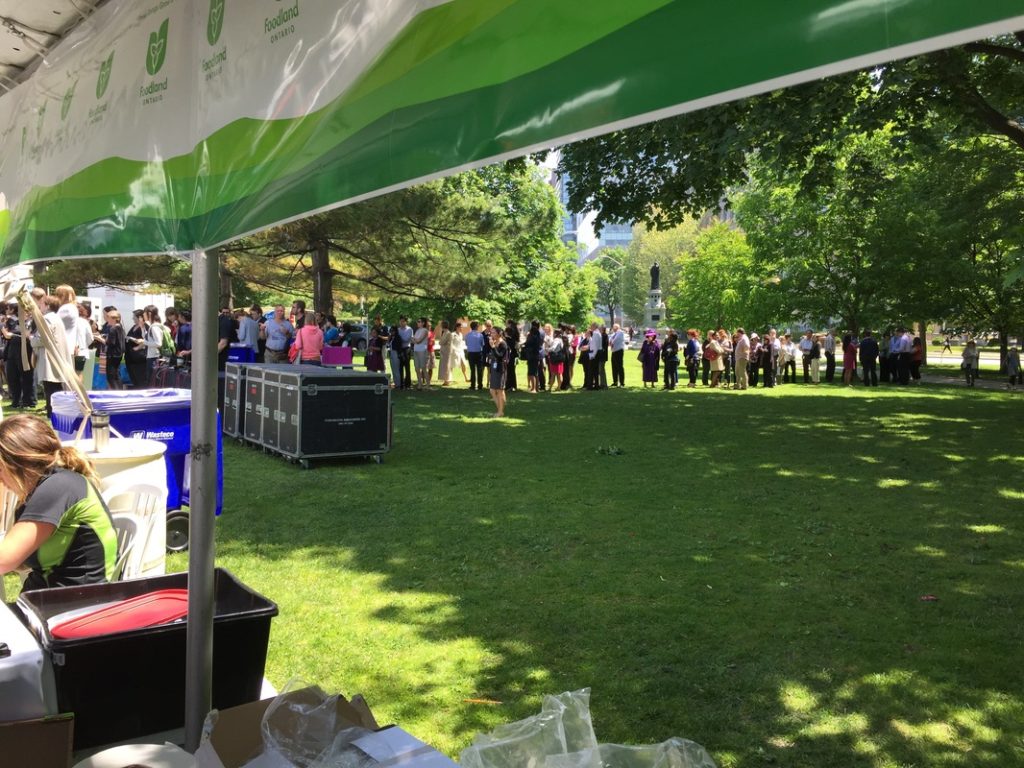 Cookstown Wing Ding
On June 6, onions were handed out at the Cookstown Wing Ding at the Foodland Ontario booth along with Farm & Food Care.